Multigenerational Living: How a Custom Home Can Serve Your Family for Life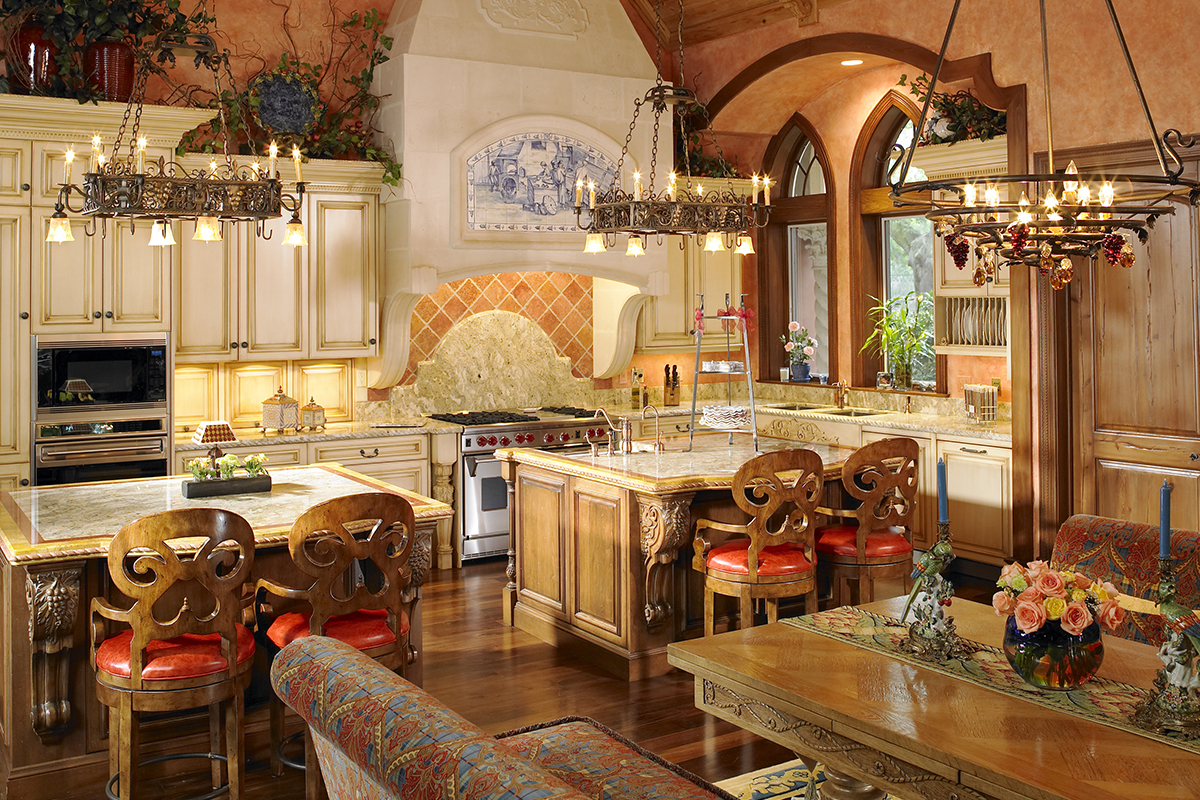 Homeowners are coming to find that their nests are anything but empty. With parents moving in and kids moving back in, more and more buyers are electing to build a custom home that embraces multigenerational living, as opposed to remodeling an outdated estate.
Below, we explore the latest in multigenerational living trends that can be added to the design of custom homes in Tampa, FL. Whether you're looking for privacy, safety, or functionality, these trends are sure to make your luxury home accessible and enjoyable for the whole family. 
Embracing Universal Design 
If you're among the 64 million American's living in multigenerational households, areas of your home will need to be as accessible to young adults as they are to the elderly. Bathrooms, in particular, will need to be an area of focus. You can embrace universal design by installing hands-free faucets, walk-in baths, and designer grab bars that don't sacrifice form or function. Even something as minimal as a shorter vanity can have a huge impact on ensuring that everyone in your household can comfortably use it. 
Don't Forget the Kitchen 
We can't talk enough about how important your kitchen is to your home's design. As the heart of the home, this is where your family will be spending much of their time, no matter their generation. We recommend investing in a large solid-surface countertop that can stand up to heavy and repeated usage. If there isn't enough space, create some with an island where everyone can gather for meals. You'll be thankful when you and your parents have enough space to comfortably cook without bumping elbows. If there's a line for appliances, consider doubling up. A second refrigerator, sink, or dishwasher can be just the thing to ensure that a loving family doesn't devolve into a collection of disgruntled roommates. 
To Add, or Not to Add  
When there's a need for privacy, your first idea may be to simply build more house. An addition will certainly afford your live-in guests with privacy, especially if it's on a different floor than the master bedroom. But you must ask if it can be done without detracting from the overall design of your home. If you have a clear vision in mind, you can't trust just any builder to tack on an extra room. 
As custom home builders in Tampa, FL, we can confidently alter your home's design in a way that adds to the intended vision, as opposed to compromising it. We can even offer an alternative solution. You'd be surprised by how easily a living space can be altered by strategically adding and removing walls. Open living areas and private sanctuaries can easily be created without the need for additional land. 
Considering the Future 
A major facet of building custom homes in Tampa, FL, for multigenerational living is envisioning how a room will change with time. As the years pass, your exercise room may become a nursery. That nursery may become a playroom, and that playroom may become a blank slate once your child grows up. Envisioning what these rooms can be is a specialty of Alvarez Homes. Allow us to build your custom home. With our expertise, your home will be enjoyed for years and generations to come. 
To speak with custom home builders in Tampa, FL, or to schedule a consultation, please submit our contact request form.