One of the Most Overlooked Design Elements of Luxury Homes Part 1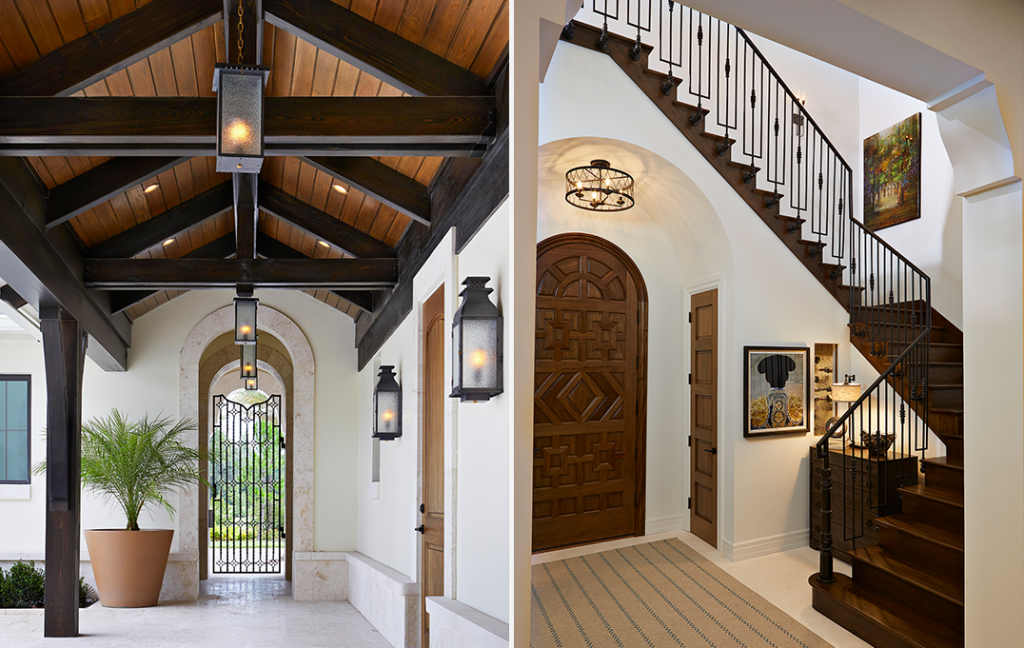 Doors are often overlooked as a key design element, but they are central to the design of every home. Think about it; your front door is your home's first impression to the outside world and one of the features that you will interact with daily. This is why it should not be an afterthought. At Alvarez Homes, we believe in designing homes of distinction—and the door designs of the luxury homes at Avila in Tampa as well as other prominent Tampa communities we build in are no exception.
In this first section and part two, we will focus on the importance of door design, important terminology, and various options available to you.
Doors Set the Stage for the Rest of the Home
Doors have the ability to complete the look and feel of your home. Both exterior and interior doors set the stage for the entire home and provide a glimpse of the culture, lifestyle, and unique personalities of the homeowners. Their design should be thoroughly considered. With thoughtful consideration, your interior doors should go well with the design elements of your exterior doors. For instance, your front door should be a complement to your home's outer elements while your interior doors should connect to the design elements of your front door, back door, and any other exterior doors.
Personalization and Customization Are Key
When it comes to door trends and designing the perfect doors for your home, personalization and customization are key. The beauty of a luxury custom-built home is that it is made for you and designed for your lifestyle. Doors do not have to be bland nor do you have to stick with traditional designs. Your interior doors are one of the main components of your home's interior style. Just ensure that all of your interior doors match for design continuity.
Deciding on What Door Types Are Right
The main types of doors are swinging doors, which are open on a hinge, and sliding doors, which open side to side on a track. Feel free to incorporate a barn door in your bedroom, a pocket door in your bathroom, or a multi-panel door for your patio. Today's contemporary home calls for the clean lines of flush doors. Flush doors are an excellent choice for homebuyers that prefer a more minimalistic design. If you would like innovative and unique door solutions, work with Alvarez Homes, a luxury home builder at Avila in Tampa.
To speak with a luxury home builder at Avila in Tampa, or to schedule a consultation, please submit our contact request form.