Popular Crown Molding Materials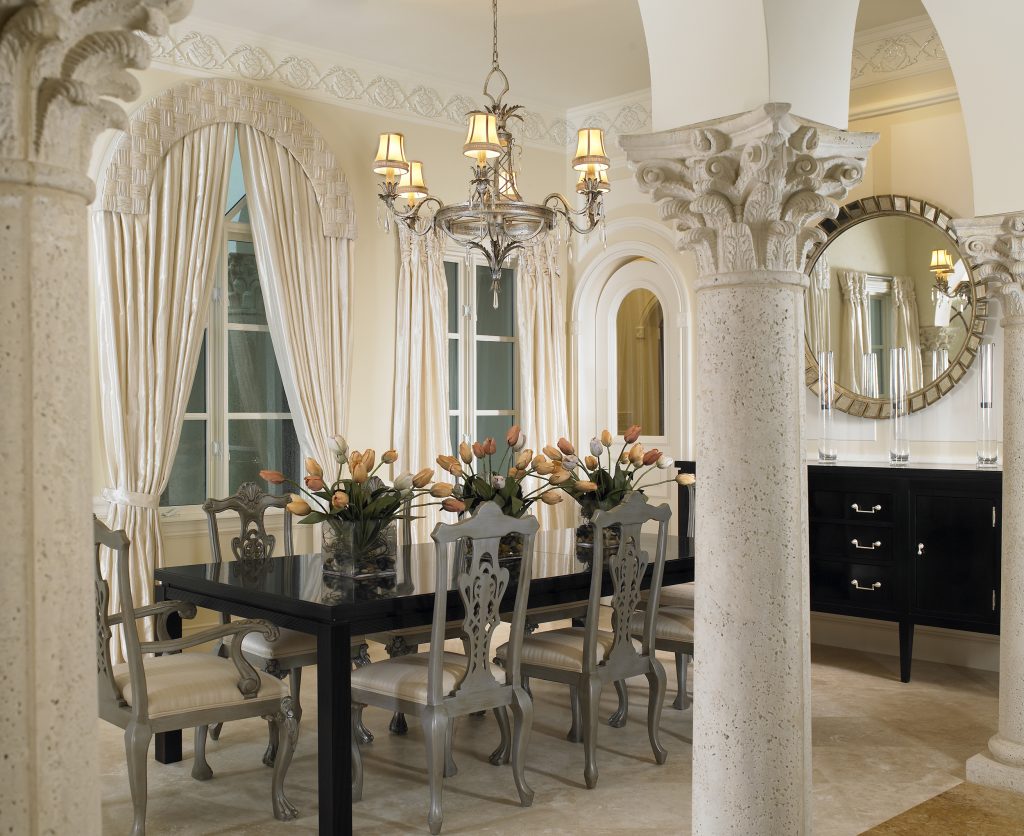 As St. Petersburg custom home builders, we know the importance of choosing the right crown molding for your custom home. Certain materials will match better with specific home design styles, and using the appropriate crown molding can transform the look of your home.
Solid Wood Molding
Solid wood molding calls for intricate designs to be carved into the molding. Wood molding lasts a long time.However, because it's a heavier material, it should only be used on ceilings that can support the weight. The only downside to solid wood molding is that the material can shrink and swell with changes in the weather.
Flex Molding
Flex molding is created from a polystyrene compound that makes it long lasting. Because this material is highly malleable, intricate designs can be made very easily. Unlike solid wood molding, flex molding is lightweight, and can be installed in older ceilings that can't hold much weight.
Plaster Molding
Plaster crown molding is typically used for grand interiors, and is usually found with plaster walls. Plaster molding is sculpted onto the ceiling in a semi-liquid state which allows for elaborate designs to be made and contours to be shaped to follow the lines of the ceiling. Plaster molding is made to order and can be costly. It is also a heavier material, and can easily crack.
MDF Molding
Medium Density Fiberboard (MDF) is an economical option for crown molding materials. It is a stable and low-cost substitute for solid wood crown molding. MDF can come in a wide range of stock profiles, some with a natural wood veneer suitable for staining. However, as custom home builders in St. Petersburg, we know that MDF is easier to dent or scratch.
Polyurethane Molding
Polyurethane is a dense, foam-like material. It is lightweight and very easy to install and it's similar to wood, but will not splinter, crack or rot the way wood does. However, polyurethane molding is slightly softer than wood, it dents easily, and is only good for painted applications.
PVC
PVC crown molding is perfect for bathrooms, exteriors, or anywhere else moisture might be an issue. Though, it's important to note that PVC crown molding has a slick surface which makes it harder to paint neatly, but requires paint in order to cover the plastic sheen.