Summer Interior Design Trends
Embrace the Season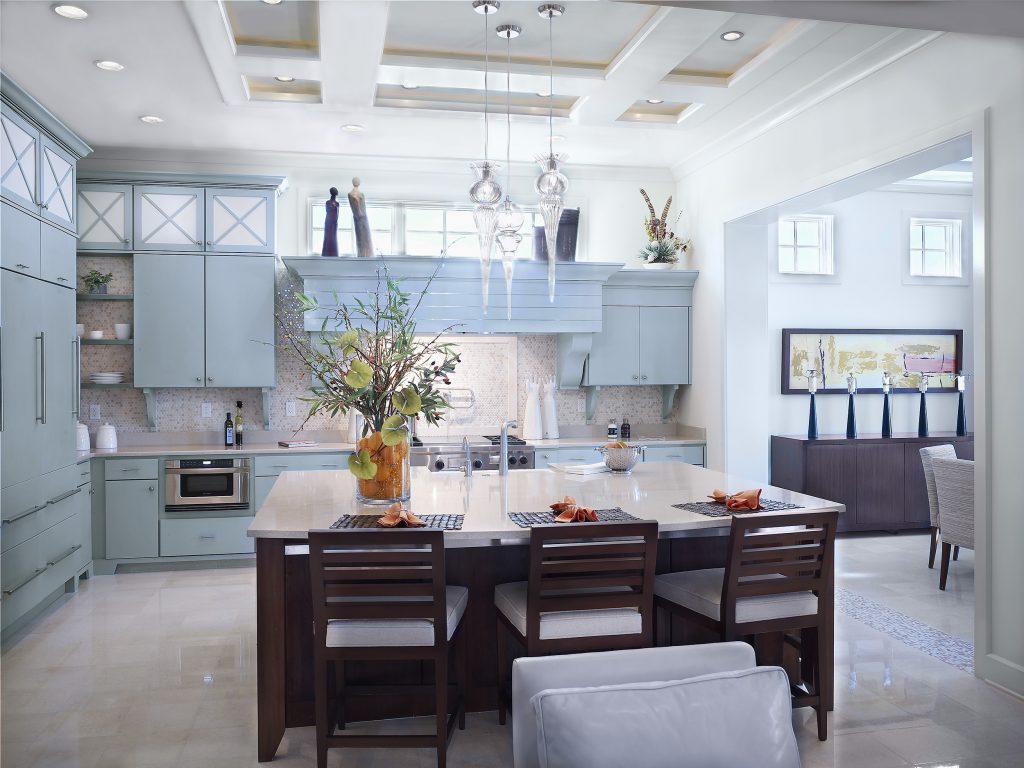 Summer is officially upon us and what better way to celebrate than introducing some of this year's top seasonal trends into your home. Whether you're redecorating or in the process of building a new home with a custom home builder in St. Petersburg, FL, these four fun decor ideas are sure to bring a fresh, summer look to your living space.
Keep it Green
Our St. Petersburg custom home builders are known for creating lush landscaping outdoors, but with this trend, you'll bring the greenery indoors. Imagine micro, pocket-sized gardens throughout your home from walls decorated entirely from plants to chic hanging planters. By bringing the outdoors in, you will feel the freshness of summer and have a greener more eco-friendly home, too.
Summertime Blues
Living in Florida, summertime is synonymous with days spent at the beach enjoying sun, sand, and crystal clear waters. Create a summer paradise in your home by introducing beach inspired blues into your home decor. From soft corals to rich turquoise, pops of blue throughout your home will brighten up your interior and create a calming atmosphere for summer days relaxing at home or entertaining guests.
Go Natural
The use of sustainable materials has become a growing trend in recent years, and this summer is no different with reclaimed wood being a staple in homes throughout the country.
Get this look in your home by introducing reclaimed flooring, accent walls, tables, and even furniture to your living space. It's the perfect way to make your home more eco-friendly, while also bringing a natural, sophisticated look and feel to your home.
Bring Water Indoors
A major trend our custom home builders in St. Petersburg are seeing in luxury living is indoor water accents. Much like indoor gardens, this trend takes what you would typically see outdoors and brings it inside. Waterfalls using sheets of stone, metal, and glass, along with luxurious ponds through walkways and indoor entertaining areas are staples of this trend. Adding water features to your home also has efficiency benefits and will help keep your space cooler during Florida's hot summer months.
To begin building your custom dream home, please call us today at (813) 969-3033 or submit our consultation request form.