The Baybreeze In Tampa Bay Magazine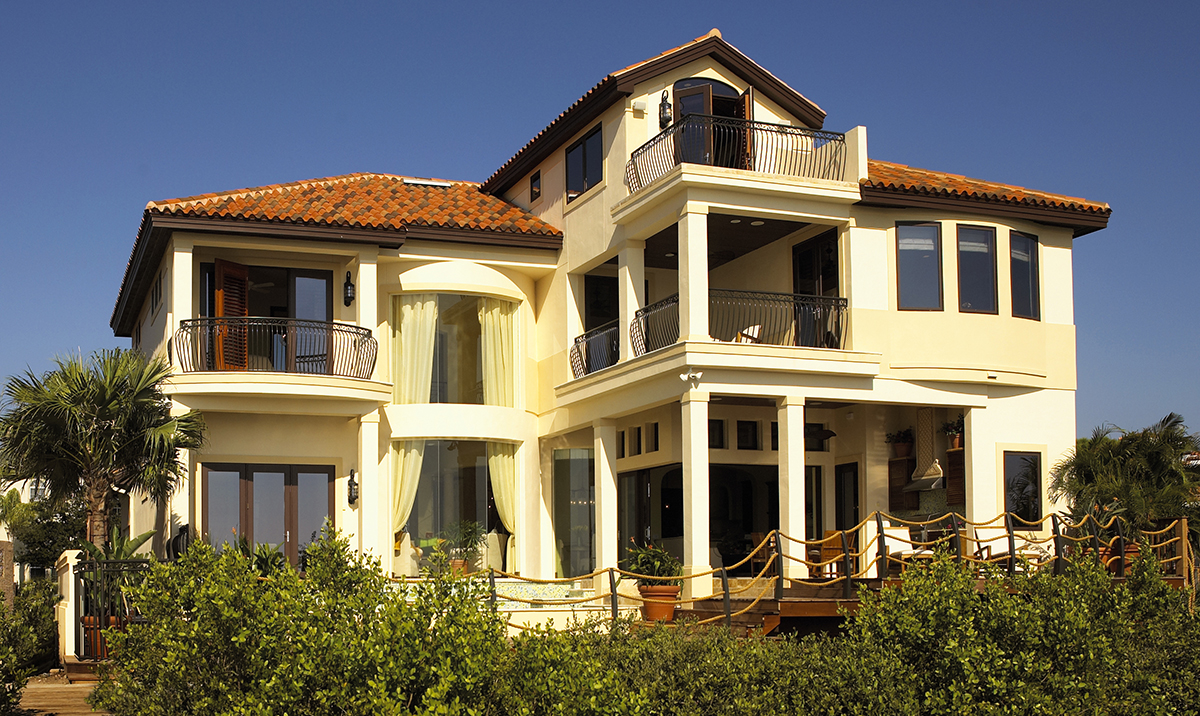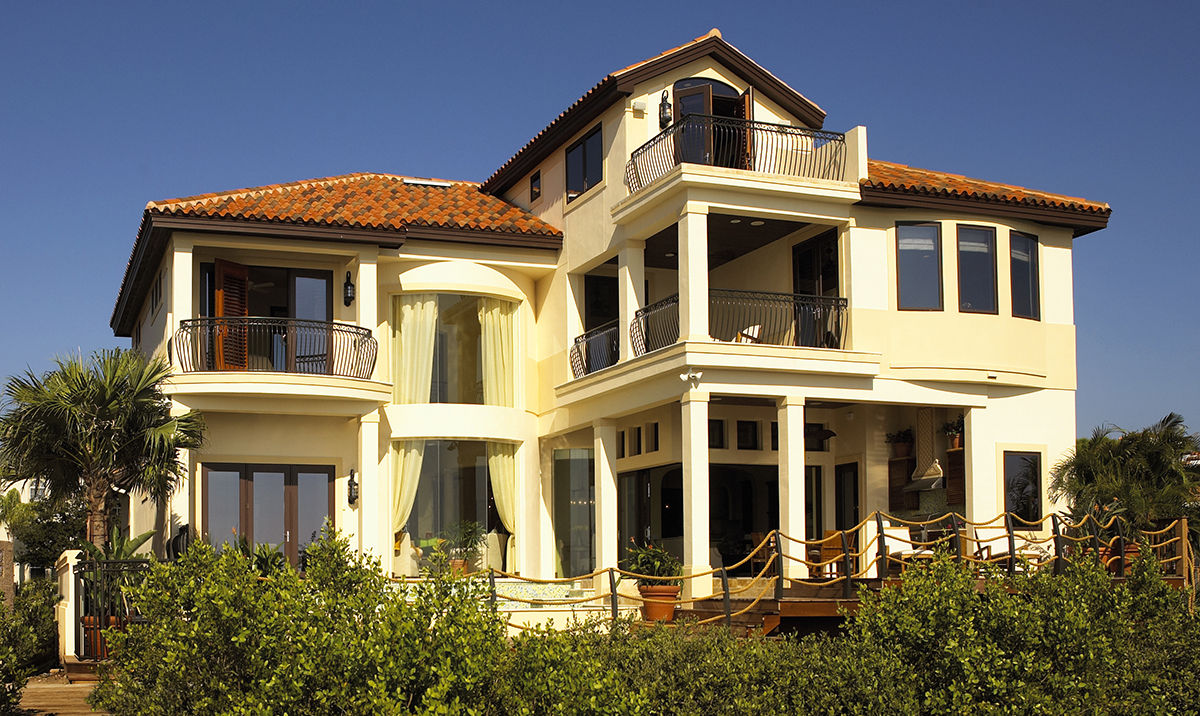 "Custom Home Builder Tampa…Alvarez Homes Has Showcased An Elegant Contemporary Home Design In Tampa Bay Magazine"
Baybreeze is a masterful blend of contemporary design, natural materials and sunny citrus hues. It was built to accommodate elegant entertaining, intimate dinners and poolside parties with ease.
As you step into the two-story entrance and parlor, a tropical plantation-style home unfolds. The windows soar up from polished travertine floors to reveal incredible views. The soft neutral tones of the walls give them a gallery effect that is ideal for the artwork and other finishing details in the 4,225 square feet of living space.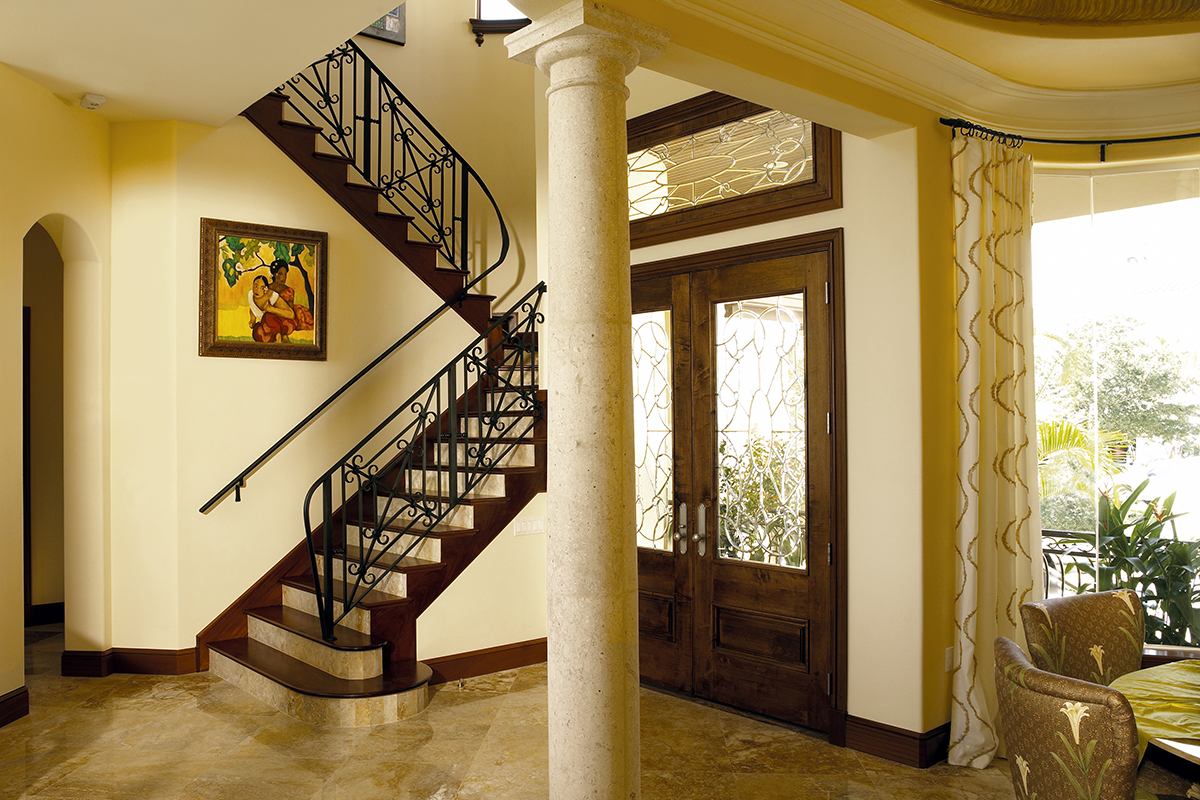 The home follows European techniques, such as the ornate plaster moldings and architecture that is traditionally used in West Indies' homes.
Throughout the home, dark wood cabinetry serves to counterpoint the light-colored floors and walls. To enhance the plantation look, caning has been applied to some of the cabinets, and bamboo ceilings have been used to give texture to the lookout retreat.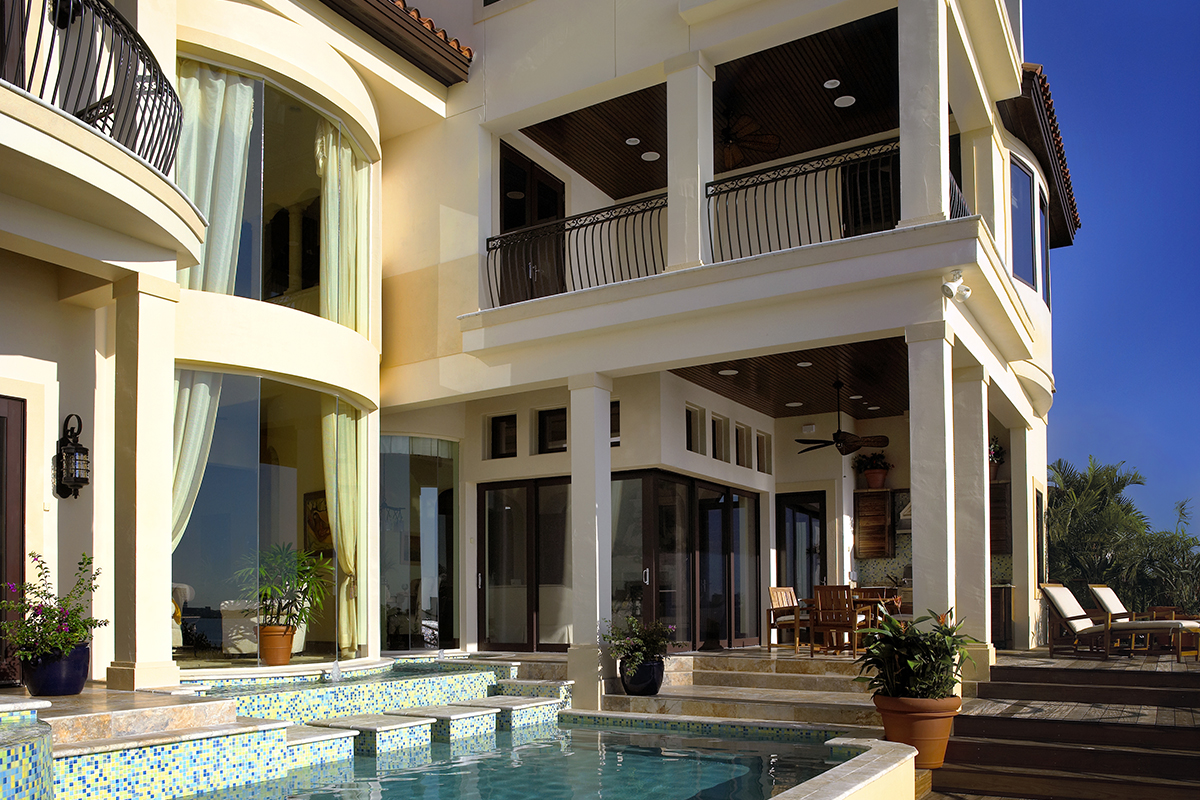 You can see nautical elements in the café columns, the kitchen backsplash and the leisure room fireplace. There is a tiki bar in the lanai area, which adjoins the terrace decking and leads to the pool and spa. This open area is ideal for at-home entertaining.
The second floor guest suite is separated from the luxurious master suite, family bedrooms and study by a bridge. A private area on the third level provides a secluded sanctuary that features a fireplace and has a panoramic view of Tampa Bay.
The Baybreeze has successfully interpreted the idyllic lifestyle of the tropics by using handcrafted accents with a design that takes advantage of the home's waterfront location.