The Baystone in Tampa Bay Magazine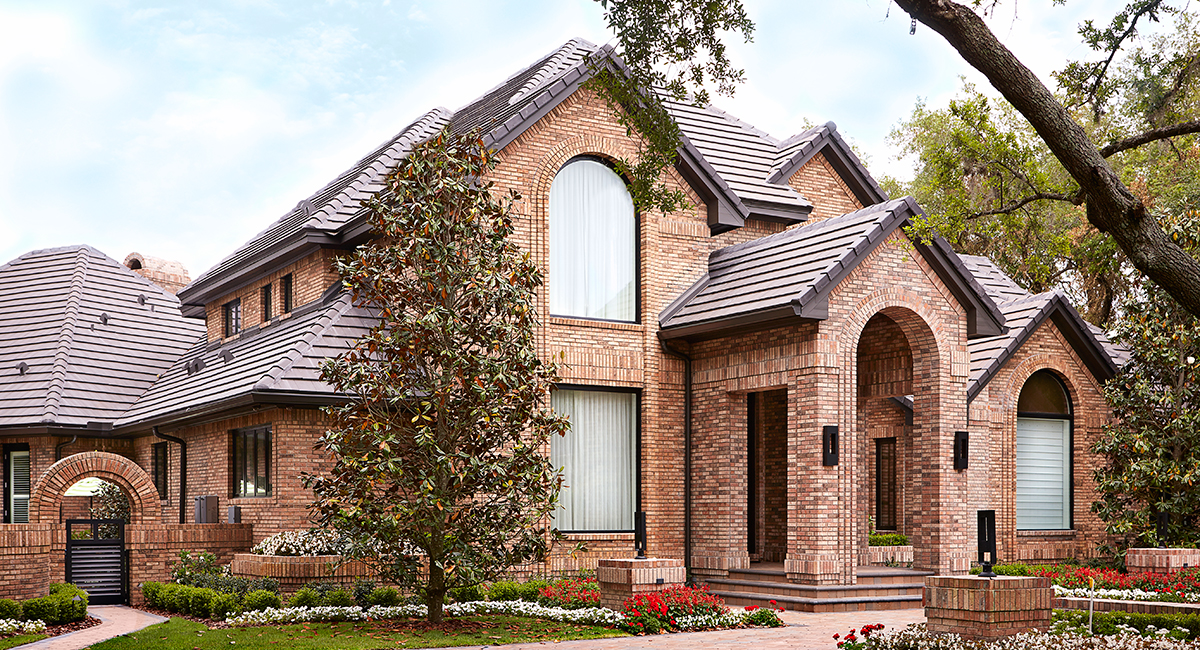 When the prestigious community of Avila began in the 1980's, the type of luxury homes built there were far different from the elegant new styles that have since developed, many of which are based upon classic designs. The owners of this residence loved their location and living in this gated community, but they felt that the house was outdated, even though it was only 30 years old. Rather than moving to a new home, they retained Tampa home builders, Alvarez New Concepts to redesign their house, inside and out.
To begin, green home builder, Alvarez transformed the exterior into a brick-covered European country estate. They then designed landscaping that resembles a formal English garden, which blended nicely with the other homes in the area. A warm, inviting entry replaced a massive porte cochere that dominated the home's entrance prior to its renovation. Likewise, the interior of the home was relieved of its massive dark wood trim and elaborate staircases to give the remodeled home smooth, clean lines that would complement a minimalist decor. The cohesive look and consistent palette relies on simplicity for, as Leonardo da Vinci once said, "Simplicity is the ultimate sophistication."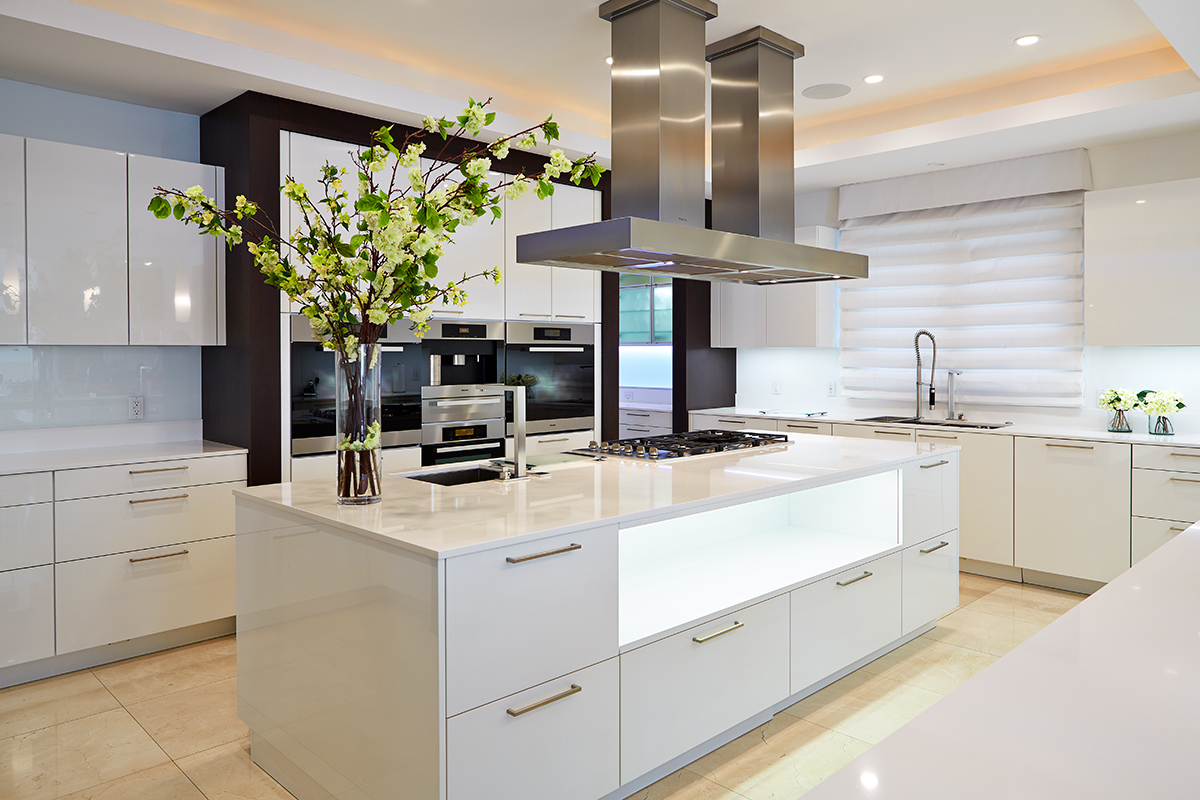 The white quartz counter tops, white Italian marble floors, and white textiles throughout the house give it a visual freshness and make the living spaces harmonious, stress-free and comfortable. With a splash of color here and an art object there, the streamlined look is organized and has great visual appeal.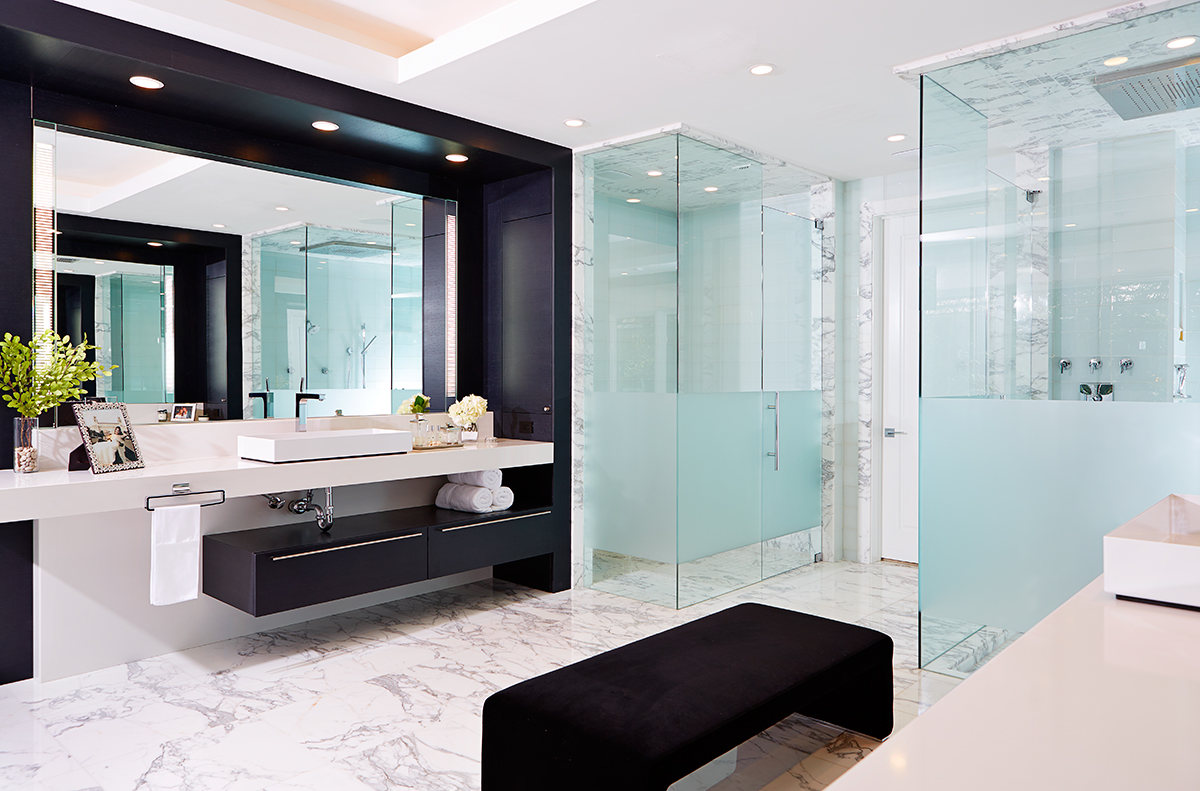 An important aspect of the home renovation was the addition of state-of-the-art technology that allows each electronic device, from the lights to the multimedia entertainment, security system and even the pool, to be controlled from a smart phone or tablet. Energy efficient home builders, Alvarez New Concepts installed floor-to-ceiling screens in the family room that are nearly invisible window shades to deflect the bright sun that streams into the room, as they are angled with the press of a button. LEDs, which have been used throughout the home to softly illuminate areas, such as the kitchen, bathrooms and master closet, offer a glow that underscores the more essential task lighting. In other areas, modern lighting technology LEDs were recessed into the ceilings to provide extremely efficient and much longer lasting light than traditional bulbs.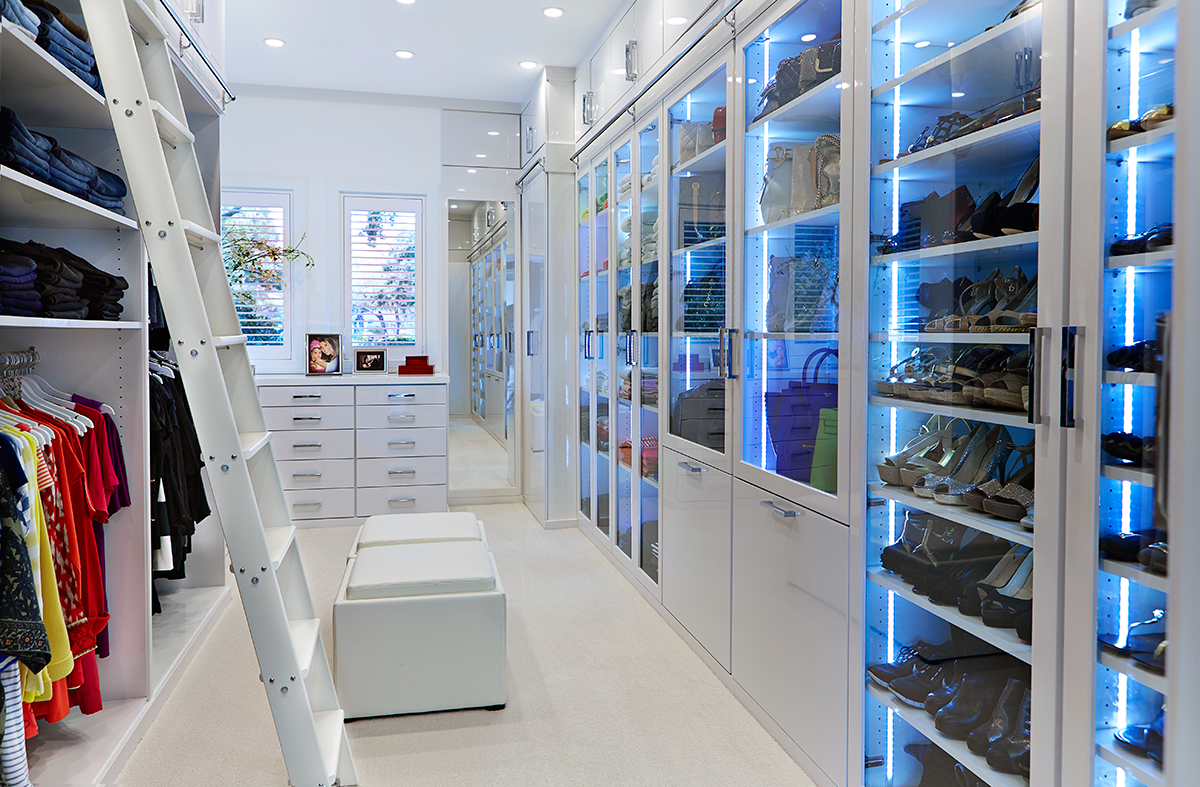 Glass was used to great effect in oversized glass doors and glass stairwells that offer unobstructed views of the well-appointed, coordinated rooms. All of these elements combine to create a serene and sophisticated living space, indoors and out.