The Best Interior Design Trends of 2018 Part 1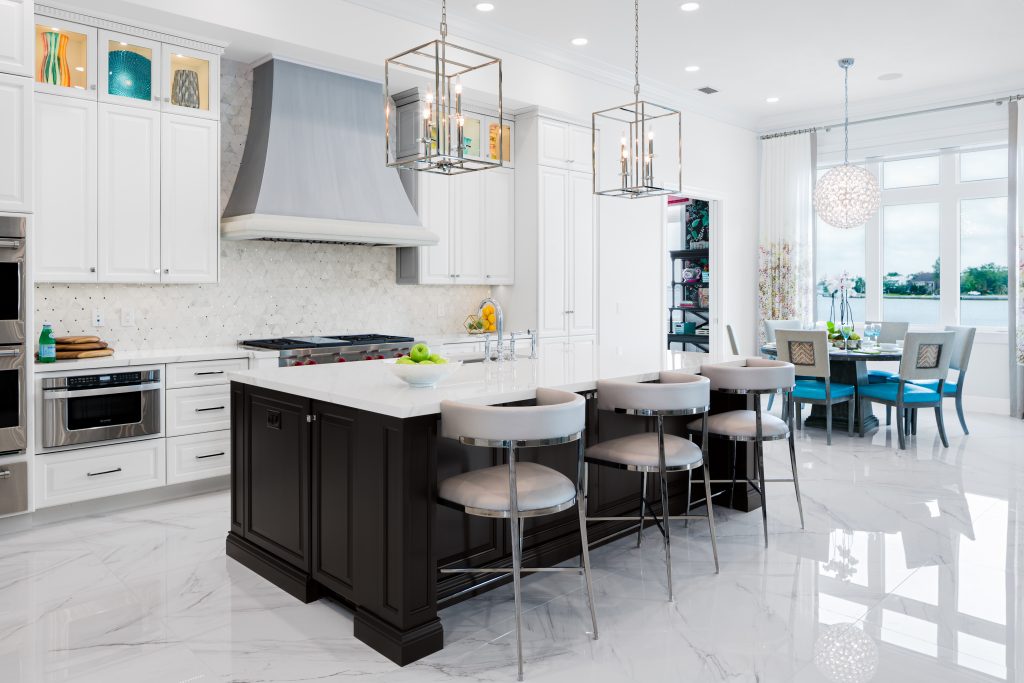 With 2018 in full swing, this year's trends have been well-established by early adopters. From green marble to mixed metals, 2018 is all about bold yet elegant design choices. As a custom home builder at Avila in Tampa, we can help you incorporate any of these stunning ideas into your new home.
Green Marble
What could be better than an emerald-hued version of a longstanding classic?
Marble has been considered a luxury building material since ancient times, and this is unlikely to ever change. What has changed is this year's color of choice!
Green marble can be incorporated in a variety of different ways. These include:
Backsplashes
Bathroom tiles
Bathtubs
Coasters
Countertops
Cutting boards
Marbled wallpaper
Sinks
Tables
This luxe, trendy rock looks best as an accent. For example, most people who choose to use green marble tiles only do a decorative section of their bathroom, rather than floor-to-ceiling green marble. Or perhaps they might build a green marble countertop in an otherwise all-white kitchen or bathroom. Green marble is elegant with a splash of intrigue—a stunning addition to any home!
Dark Wood
Though dark wood is certainly another timeless material, there has been a recent resurgence in this classic's popularity. Scandinavian trends were at the forefront of many design leaders' minds for the past few years, but they will be taking a backseat as 2018 focuses more on luxury and maximalism.
Pale and bleached woods are stepping out of the spotlight and their deeper, richer counterparts are taking center stage. The warm, luminous glow of mahogany, walnut, or rosewood is sure to captivate any onlooker.
Mixed Metals
Rose gold has officially run its course, and trends are shifting back to the basics—mixing the basics, that is.
Mixing metals is now considered edgy rather than mismatched. Brass is at the forefront of this modern trend. Its sister satin brass, as well as copper, bronze, black nickel, and gold nickel are popular as well. The key to mixing metals is to pick a main choice and use the others as accent metals, rather than outfitting a room in equal amounts of four different choices.
As we conclude this two-part editorial in the second section, we will discuss bold colors, modern light fixtures, and designated chopping stations.
For more information about custom homes at Avila in Tampa, FL, or to schedule a consultation, please submit our contact request form.