The Best Interior Design Trends of 2018 Part 2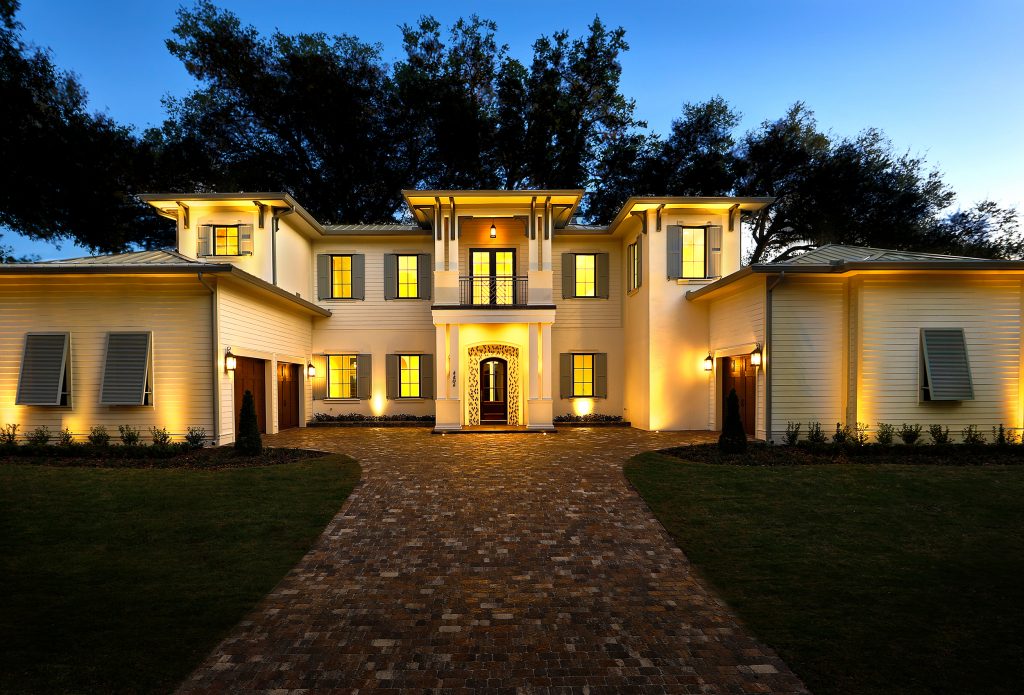 It's hard to believe that the first two months of 2018 have already come and gone. As the year progresses, it becomes increasingly clear that 2018 is all about luxurious statement pieces and bold design choices. In Part 1 of this two-section article, we discussed green marble, dark wood, and mixed metals. Today we will address three other stunning choices that a custom home builder in Tampa can help you incorporate into your new home.
Bold Colors
As you may already know, the Pantone Color of the Year for 2018 is Ultra Violet. Bold, bright, and unabashed, this regal choice is paving the way for the year's entire palette.
While neutral shades will never completely go out of style, jewel tones and vibrant shades are making their way into this year's most fashionable homes.
The bold color trend can be expressed in the form of statement furniture, walls, or even building materials (for example, the green marble discussed in Part 1). However, if you don't know how you feel about this trend, you can always dip your toes in the water with a brightly colored throw, rug, or piece of art.
Modern Light Fixtures
Metal, geometric shapes, and exposed bulbs are already popular in commercial settings like cafes, restaurants, and boutiques. The trend shows no signs of slowing down; in fact, unique light fixtures will become more popular in residential settings this year as well.
Instead of buying light fixtures from larger home improvement chains, many homeowners are opting to have local and artisan choices installed. From modern to minimalist to downright intriguing, these fresh options are sure to brighten your day.
Dedicated Chopping Stations
Typically kitchen countertops are all the same height, but this year's most food-friendly trend stands out from the crowd.
While a standard countertop height usually suffices for a typical weeknight meal, having a slightly lower rolling and chopping area is ideal for more strenuous culinary activity. When repeated pushing down motions, such as chopping or rolling, are needed to make a given meal, your shoulders and back will thank you for performing the activity at the two to three inch lower height your dedicated chopping station provides. When it comes to spicing, marinating, frosting, stirring—or even just pouring that evening glass of wine—you can use the main part of your countertop as usual.
Which (if any) of these interior design trends appeal to you? We build luxury homes in Tampa FL and can make any of your interior and exterior dreams a reality. From modern trends to timeless touches, we create beautiful homes tailored to your personal style.
For more information about luxury homes in Tampa, FL, or to schedule a consultation, please submit our contact request form.