The Best South Tampa Neighborhoods From the Premier Custom Home Builder in South Tampa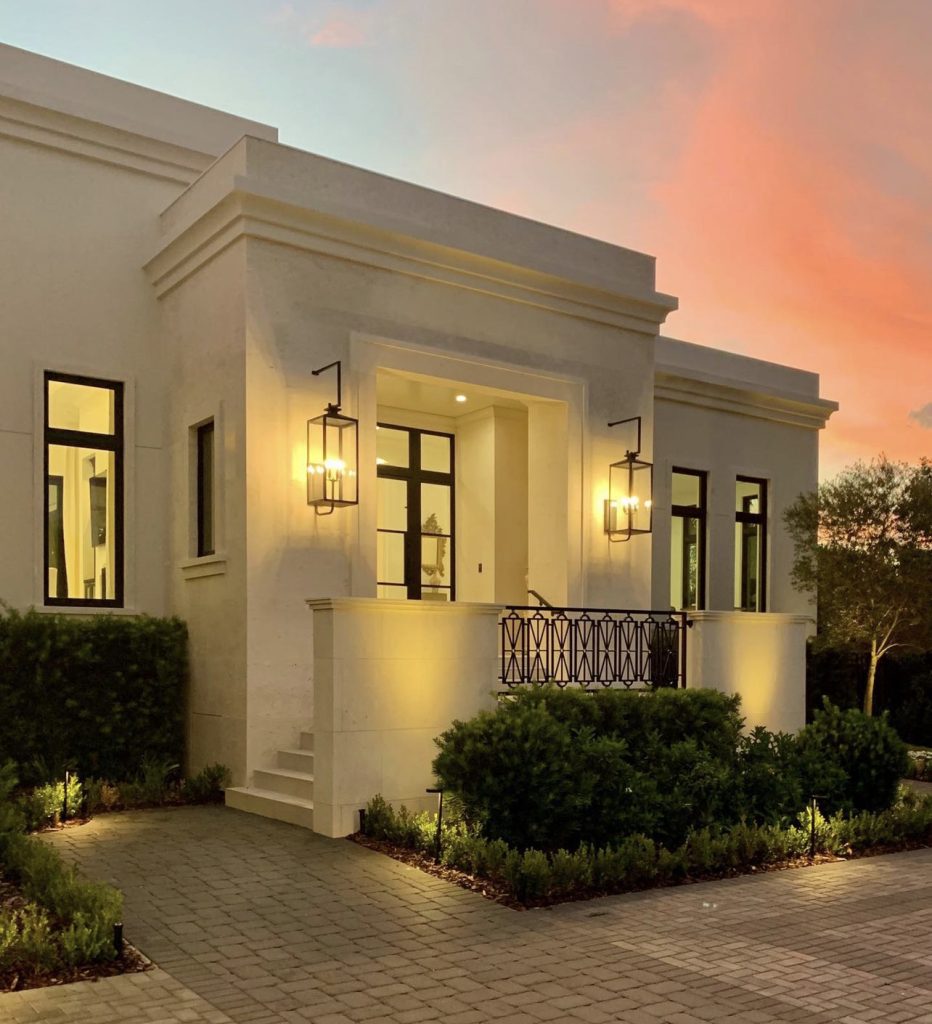 Consistently ranked as one of the best places to live in the Tampa Bay area, South Tampa has much to offer residents and visitors alike. You may be wondering, "What makes this stand-out suburb so special?" 
In this article, the premier luxury home builders in South Tampa, Alvarez Homes, reviews the best neighborhoods in the area, as well as the top reasons why homeowners choose to build their dream custom homes in South Tampa. 
Hyde Park
In 2022, Tampa was named as the number one housing market in the nation by Zillow. It is no wonder why, when some of Tampa's most notable features are its diverse culture, exciting activities, and beautiful sites to see. Only a ten minute commute from downtown, one of the best neighborhoods to live in to experience the luxurious lifestyle South Tampa has to offer is Hyde Park.
Hyde Park is quiet, peaceful, and picturesque; the perfect place to build a luxury home in South Tampa. It is also one of the most walkable areas in all of Tampa, with moss-draped live oaks lining the side streets and wide sidewalks perfect for both exercise and taking a relaxing stroll. 
Hyde Park Village is the main focal point of this affluent neighborhood, serving as the premier spot for boutiques, high-end restaurants, farmers markets, and social activities. For locals and visitors alike, both entertainment and relaxation is not hard to come by in this historic and beautiful area. 
Palma Ceia 
Whether you are looking to raise a family or settle down after retirement, Palma Ceia is a top choice. As one of South Tampa's safest neighborhoods, it is removed from downtown's hustle and bustle, while still nestled closely to premier entertainment, dining, shopping, and nature. 
As Tampa's oldest private golf club, Palma Ceia Golf and Country Club is one of this neighborhood's most popular attractions. Founded in 1916, the prestigious golf course has seen the likes of greats like Arnold Palmer and Walter Hagen, and has served as host for the Gasparilla Invitational. There are also many other recreational offerings like swimming, tennis, and more at Palma Ceia Golf and Country Club.
Palma Ceia Park is another beautiful spot to experience Florida's warm weather, with a playground for children, basketball courts, and covered shelter. Whether you are looking for a quiet neighborhood to relax after retiring, or one that will serve as the perfect home for your family, Palma Ceia is sure to impress. 
Beach Park
Beach Park is another one of South Tampa's notable gems. This suburban neighborhood is beautiful, safe, and convenient. Located close to all the major highways and bridges, you will never have to travel far for exciting water activities. 
From boating on the bay to relaxing on the white sand beaches, the Beach Park neighborhood offers the perfect place to build custom homes in South Tampa, especially if you enjoy waterfront views. Homeowners relish in the views of Tampa's blue waters, sunsets, and sunshine year round. 
There is also an abundance of nearby parks and playgrounds to enjoy the outdoors with friends and family. 
Davis Islands
As one of the most unique neighborhoods in South Tampa, Davis Islands is another perfect community to settle down after retiring. This close-knit community is located near both entertainment and the water, and was initially intended to serve as a high-end resort. Today, the ambience on Davis Islands is reminiscent of this original goal, and offers laid-back suburban living like no other.
On any given day, you will find residents navigating the neighborhood on golf carts, as well as boating and fishing along the bay. As one of the most affluent communities, residents enjoy exclusive amenities, as well as close proximity to downtown and breathtaking views of the Port of Tampa. 
Located only a short drive away from Davis Islands Beach, Ballast Point Park, Clearwater Beach, and St. Petersburg Beach, there is no shortage of waterfront access for Davis Islands residents. You will adore the sparkling waters, white sands, and vivid sunsets as part of your everyday routine, a luxury that may only come once a year for many.
Bayshore
The Bayshore neighborhood is sure to impress any visitor or potential home buyer. Home to the longest continuous pedestrian walkway in the world, Bayshore Boulevard, residents enjoy 4.5 miles of Tampa Bay views. Bayshore Boulevard provides the perfect setting to walk along the water and explore South Tampa.
Bayshore is also conveniently located near downtown, and provides many options for dining and entertainment within walking distance. Many residents enjoy boating, exercising outdoors, and enjoying the Sunshine State's beautiful weather. 
The perfect combination of urban and suburban living, Bayshore is one of the most sought after high-end neighborhoods in South Tampa.
Culbreath Isles
For a prime neighborhood that is centrally located, safe, relaxing, and family-friendly, look no further than Culbreath Isles. This established and desirable community has a rich history in South Tampa, and was among the first to be both deed-restricted and gated. 
There are also many opportunities for luxurious waterfront living with beautiful views of Culbreath Bayou and Old Tampa Bay. You will enjoy taking part in sailing, boating, fishing, and walking along the water in beautiful South Tampa.  
Additionally, the close proximity to Howard Frankland Bridge allows for convenient access to the stunning St. Petersburg beaches, perfect for relaxing, watching the sunset, and taking part in watersports. 
Work With the Premier Luxury Home Builders in South Tampa
No matter which neighborhood you are drawn to, you will fall in love with South Tampa's easy-going, luxurious lifestyle. If you are dreaming about building one of the most beautiful luxury homes in South Tampa, let Alvarez Homes bring your dream to life. 
With your input every step of the way, we design your ideal luxury space from the foundation to the details. Beginning with an initial consultation to learn more about your unique style, our team of designers and professional craftsmen create a beautiful home specifically for you with the highest quality materials.
To learn more about South Tampa living and how Alvarez Homes, the premier custom home builder in South Tampa, can help you create the life you've always dreamed of, contact us today.