The Million-Dollar Remodel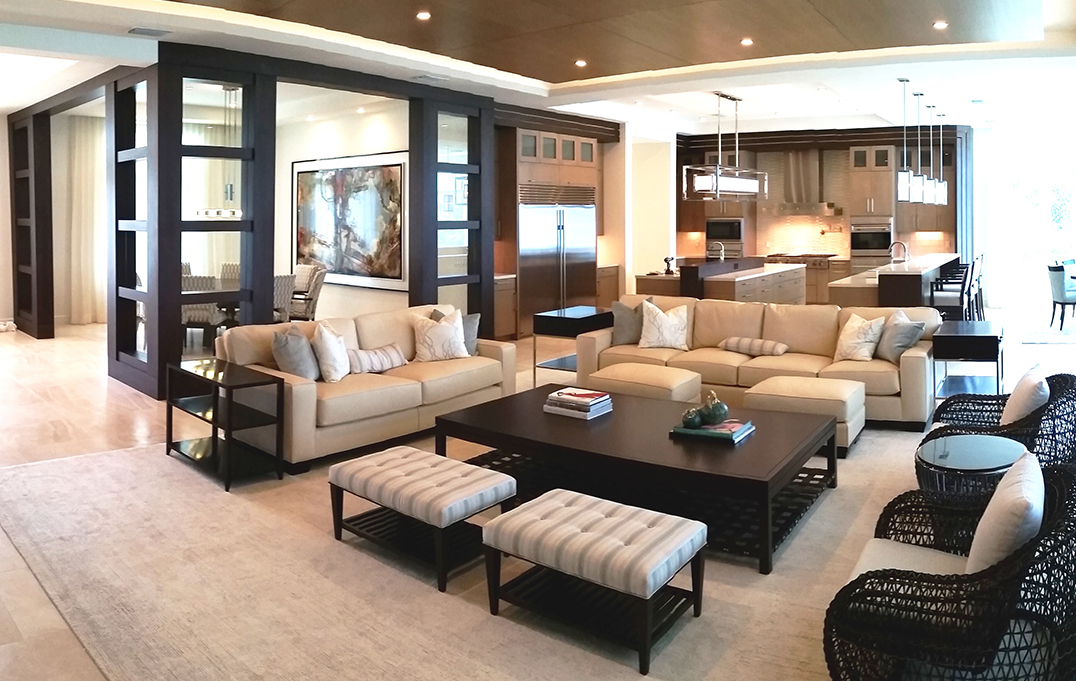 In years past, a million dollars guaranteed the most extravagant house on the market, featuring the latest amenities and interior design trends. Now, luxury homes in Tampa are selling upwards of 15 million dollars. The dollar may not be able to take you as far as it used to, but it doesn't mean you can't live in the home of your dreams. 
Below, we explore the "million-dollar remodel" and how a whole-house remodel can revolutionize the form and function of your luxury home. From molding to lighting, everything can be altered and updated to bring your dream to life. If you're walking through your home and debating whether to renovate, remodel, or rebuild, contact Alvarez Homes, the best home builders in Tampa. 
A Complete Makeover 
A whole-house remodel is more than just a fresh coat of paint. The interior of the home is emphasized and everything from flooring to floor plans are altered to bring about a singular vision. It's not uncommon for a bathroom or kitchen to be completely unrecognizable with new fixtures and amenities added throughout. HVAC systems, water heaters, lighting systems, and kitchen appliances are upgraded to the efficient, green standards sought after today. 
Let There Be Light 
There's nothing quite like seeing the purple and orange light of a sunset cascade into your home to fill it with warmth. The incorporation of natural lighting with wall-size windows is one of the best ways to transform luxury homes in Tampa and make every room you walk into a gateway to the outdoors. Of course, if you're integrating the outdoors into your home design, your windows will need to be able to endure the elements. Modern luxury windows can stand up to the wind and rain of hurricanes, a necessary investment here in Florida. 
That Something Extra You've Always Wanted
If you could turn a room in your home into anything you wanted, anything in the world, what would it be? Would it be an indoor swimming pool? What about an indoor gym, basketball court, or spa? A theatre room just down the hall from your home office could be what you and your family have been dreaming of. Alternatively, this could be your opportunity to ensure that every bedroom has its own dressing room. The luxury home of your dreams should incorporate your heart's desire, and a million-dollar remodel can make it a reality. 
At Alvarez Homes, it's a privilege to conduct a whole-home remodel that not only raises property value but provides owners and their families with a living space that satisfies their every whim. Schedule a consultation and see why we're the builders to trust for your million-dollar remodel. 
To speak with the best home builders in Tampa, or to schedule a consultation, please submit our contact request form.