Timeless Characteristics of a Georgian Style Custom Home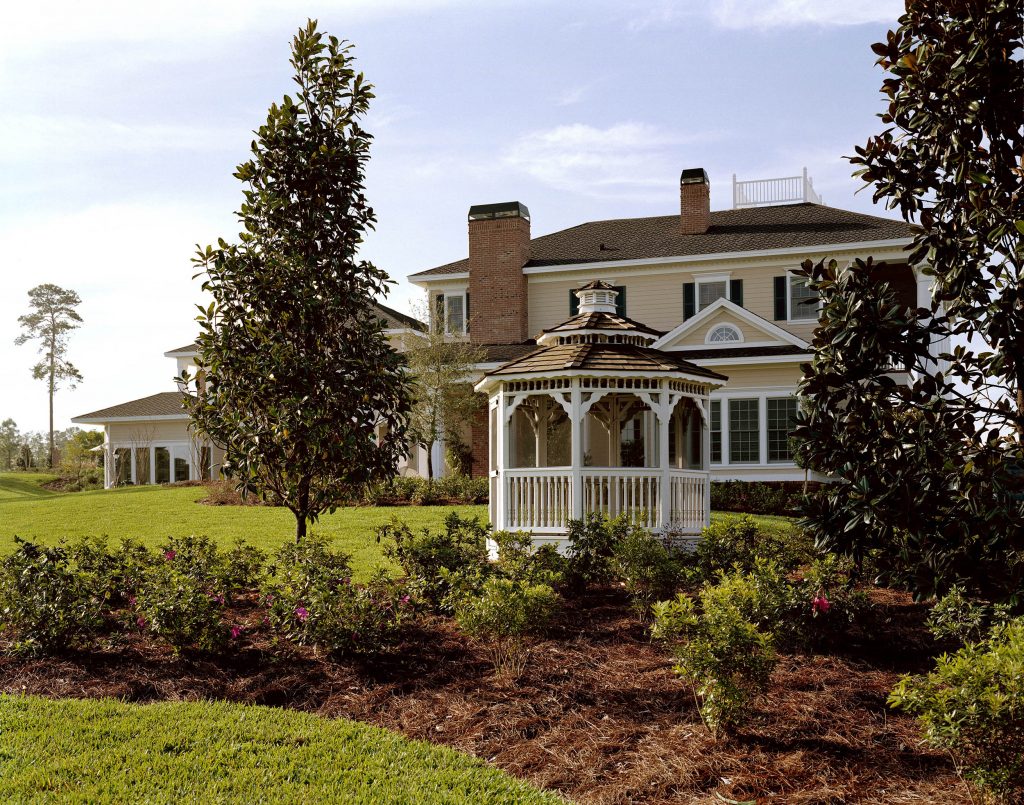 The Georgian style home design dates back to colonial times. These symmetrical, stately homes are constructed of wood, stone, or brick and are prevalent in neighborhoods across the country. Although some characteristics have changed over time, features such as large sash windows, symmetrical elevation, and tall ceilings remain consistent.
If you desire a simple, but elegant custom home design, today's Georgian homes are ideal because they are less ornate than other homes with their typical boxy shape and minimal edges, nooks, valleys and ridges. If you're looking for luxury home builders in Tampa, FL skilled in Georgian style architectural, Alvarez Homes should be your builder of choice.
Exterior Characteristics
The exterior characteristics of Georgian style homes include symmetrical, rectangular structures with a traditional four-over-four floor plan which consists of equal-sized rooms that create a rectangle. There are typically two to four stories with either a central or end chimney. Homes may come with porticos or small front porches with pillars.
Interior Characteristics
Georgian homes are ideal for buyers that prefer a more traditional, closed space homes in lieu of the newly popular open floor plan concept. The benefits of this style include a decrease in traveling sound which increases privacy. These home have a grand centralized staircase with higher ceilings on the lower floors.
Style and Key Features
The Entryway: Georgian homes have formal front entries that make a bold statement with a pediment atop supported by pilasters. The front door usually has two multi-paned sash windows on each side. Ogee caps, tasteful brick patterns, or arched tops are also typical features.
The Roof: Roofs can be hipped, side-gable, or gambrel with overhangs or dormer windows. Hip roofs slope down on all sides of the home with no gables. A side gable roof is pitched with two equal panels pitched at an angle forming a triangle. Gambrel roofs may come with a gable or no gable and have two different slopes pitched at different heights.
The Brickwork: In the South, Georgian homes are usually constructed of brick. Brickwork can be accented by wide joints of white mortar and the Flemish bond brick pattern.
The Windows: The windows in Georgian-style homes are balanced and aligned horizontally and vertically. Double-hung sash windows can be incorporated for an elaborate style. Glass panes can be small or large depending on the personal style of the homeowner.
For more information or to schedule a consultation with our custom home builders in Tampa, FL, please call us today at (813) 969-3033 or submit our contact request form.