Tips for Decorating Your Yard With Rocks And Stones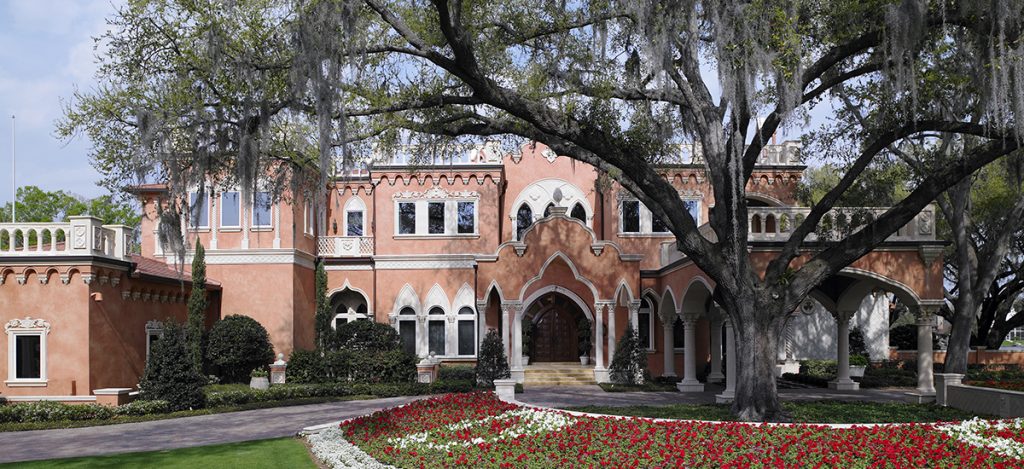 Whether in your front or backyard, stones are an easy and affordable way to spruce up the exterior of luxury homes in Clearwater. Stones are a natural resource that are great for any homeowner to have added to their yard. From stepping stones to a rock garden, here are a few ideas from our custom home builders in Clearwater.
STEPPING STONES
Stepping stones are a great addition to any lawn. They can be placed strategically to lead to the front porch, or they can be added to the backyard where they can lead to a garden or deck. Stones can be plain, colorful, round or shaped; they all make a welcome addition to custom homes in Clearwater.
MULCH VS. STONES
Mulch and stones are very popular lawn ideas for many homeowners. Rocks and stones are more expensive than mulch, but they pay off in the long run. Mulch needs to be replaced every season, while rocks can last forever in your garden. Rocks and stones will also help to stop weed growth around plants. Another plus is that you can use rocks to draw attention to a shrub or tree, by surrounding them with a few medium sized rocks.
ROCK GARDEN
If you want to try something a little different, a rock garden can be a more exotic look. The rocks need to be in an area in your yard that will get plenty of sun. To start off your rock garden, bring in a few small boulders. Then, have the boulders surrounded with a few low-lying plants, like ground cover roses, succulents, or even herbs. The spaces should be filled with smaller stones of a different color to offset your boulders.
GABION WALL
Many people relate Gabion walls to a retaining wall used for industrial purposes. While they were originally made for that, you see smaller versions more and more in gardens or used as lawn perimeters. Gabions are typically a welded mesh enclosure that can be filled with rocks or stones. They look natural and are easy to make and install. They can be used purely as decoration, or even put to use as an outdoor table. Consider having a Gabion wall installed in your backyard with stones or rocks of different shapes and sizes and colors to complement your lawn or a unique outdoor look for your custom built luxury home.
COLORS TO USE
When incorporating rocks into your yard, think about laying light and dark rocks together in a flowing two-tone formation to get the look and feel of water in the desert. Or, just opt for bluer-toned rocks to bring out the green of your backyard.