Tips for Designing a Luxury Mediterranean Home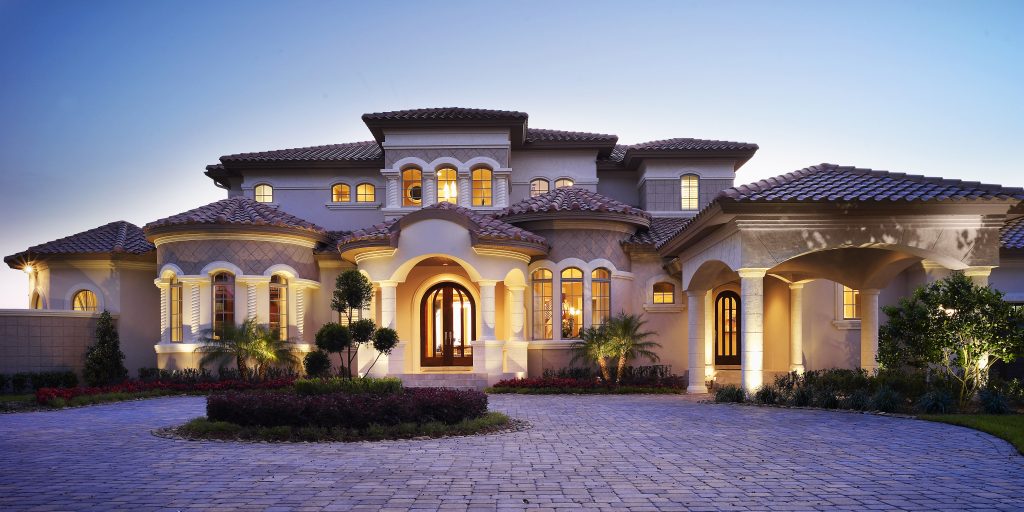 Mediterranean-style homes mimic those traditionally found in countries such as Spain, Italy, and France. Recognizable characteristics of these homes include stucco finish, low-pitched roof tiles, outdoor living areas, arched windows, and wrought-iron balconies. This architectural style relies on casual, earthy, and bold colors and plenty of natural light. Their warm and earthy tones are a natural complement to Florida's warm weather. If you desire a luxury home that combines casual, rustic textures with elegance, look no further than the luxury homes at Avila in Tampa.
Floors and Fabrics
Tiled flooring is a key feature of Mediterranean homes. Tiled floors provide low maintenance, durability, and a cool temperature. Terracotta, limestone, marble, and hand painted tiles are a great choice for more high-end homes. For a touch of elegance, adorn every room of your Mediterranean home with cotton, silk, and tapestry fabrics.
Color and Light
Colors that work well for Mediterranean-style homes vary and will depend on your personal preference. Most homeowners stick with white, grays, whites, golds, bright, or muted tones that compliment plastered walls. Mediterranean homes embrace natural light so using lighter paint finishes will reflect the maximum amount of natural light.
Garden and Landscaping
Another distinct characteristic of Mediterranean homes is the private courtyard, which custom homes at Avila in Tampa are known for. This outdoor area should boast unique landscaping with lush greenery to complete your historic look. Depending on your space, you can also add a trellis, pergola, or gazebo. A
 water feature, whether freestanding or hanging on a wall, will add the peaceful sound of cascading water.
For more information or to schedule a consultation with Alvarez Homes, a builder of custom homes in Avila Tampa, please call us today at (813) 969-3033 or submit our contact request form.