Tips For Designing An Eco-­Friendly Kitchen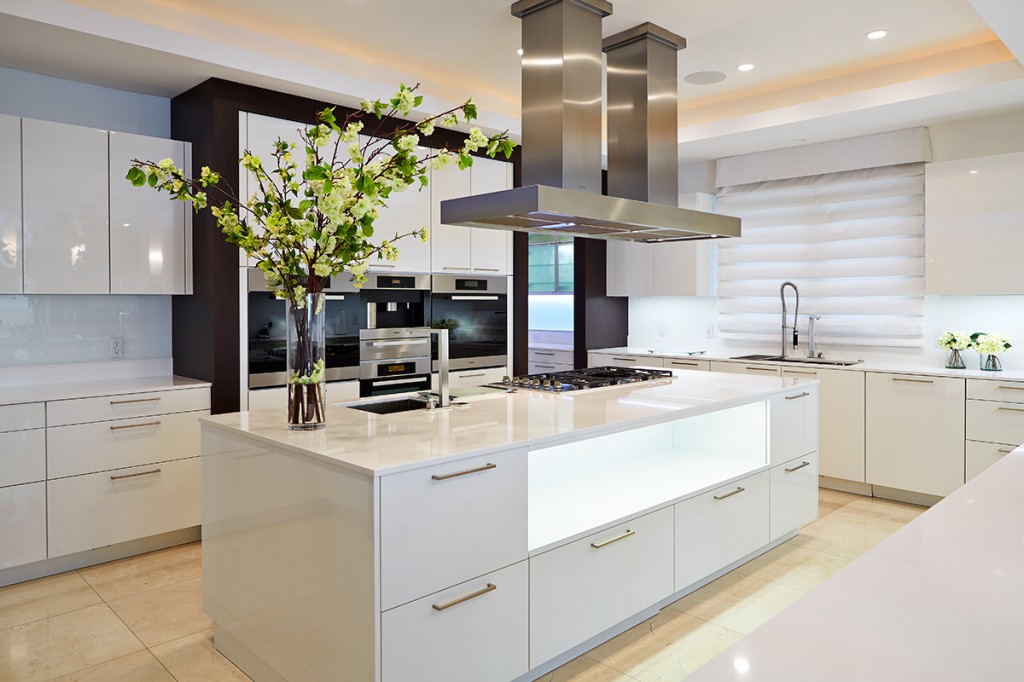 One of the rooms in a house that typically uses the most energy is the kitchen. You use the oven, microwave, refrigerator, sink and more on a daily basis. Luckily, with Alvarez New Concepts, energy efficient home builders in Tampa, you can design your kitchen to be more energy efficient.
SAVE ENERGY WITH ENERGY STAR APPLIANCES
We are your green home builders in Tampa, and we only use appliances that have the Energy Star seal of approval. This can cut electricity use by 15 percent and save 22,000 gallons of water annually.
Here is the breakdown of a few kitchen appliances in our custom, luxury homes that will save you energy and money:
Energy Star dishwashers: 41 percent less energy
Energy Star refrigerators: 15 percent less energy
Energy Star lighting: 75 percent less energy, 75 percent less heat, and lasts up to 10 times longer.
The kitchen gets put to use everyday, and when you are in the kitchen, the lights are on. Swapping out light bulbs with LED or fluorescent lights can cut a homeowner's energy use by almost 50 percent.
Another option is for home buyers to have a convection oven installed into their custom built kitchen. Convection ovens use a fan to drive the heat quickly from the source to the food so it cooks it 25 percent faster than a conventional oven.
ECO-­FRIENDLY MATERIALS TO USE
Bamboo is very eco-­friendly that can be used for a variety of purposes, and is great for using as a cutting board, counter top, or as flooring in your new Alvarez custom home.
Scrap wood is something for custom home buyers to consider using for floorboards in the kitchen as well. By using wood that would just go to waste, home buyers are helping the environment and still using sturdy hardwood. Also up for consideration for home buyers is to have your kitchen counter tops made out of recycled materials.
Instead of a side-­by-­side freezer and refrigerator unit, consider a top and bottom unit. This will help to ensure that not as much cold air will escape the unit. When you are starting to decorate your kitchen, and option for you to consider is choosing a natural fabric. Cotton or wool are good fabrics for kitchen chairs and curtains since man­made fabrics are made with chemicals that can harm the environment.
TO SCHEDULE A CONSULTATION WITH ALVAREZ NEW CONCEPTS, A TAMPA GREEN HOME BUILDER, CALL US TODAY AT (813) 969-­3033 OR FILL OUT OUR CONTACT REQUEST FORM.