What You Need to Know About Luxury Garages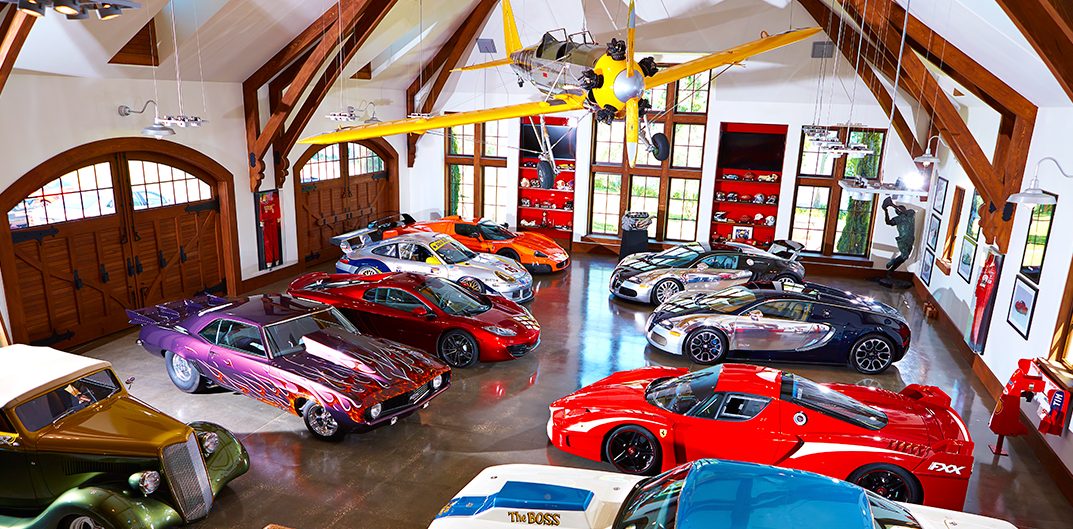 On its most basic level, a garage protects your vehicle from natural elements and also prevents theft or vandalism. When you work with Tampa luxury home builders to design your dream home, the garage space is more than just a storage area where you park your car. A luxury home garage offers several versatile options. It's also a place residents can either showcase their luxury items or it can be a creative space where residents can pursue an activity they enjoy in one of the most isolated areas of their home.   
In this brief article, the luxury home builders at Alvarez Homes will discuss some of the most popular luxury garage design elements we provide for our clients when we create masterfully crafted custom homes in Tampa, FL.
The Basics of the Garage
If you desire a swanky looking garage, there are a few basics that every luxury home should feature including high-end flooring and storage space:
Flooring Options: The garage flooring should be durable, but it should also look sleek and presentable. Depending on your personal sense of style, you can select a nice reflective epoxy flooring, high-end symmetrical stone tiles, or glossy cement coating options. Regardless of which option you choose, the end result is a long-lasting material that showcases a glossy, polished look of elegance.
Storage Space: Although your luxury garage may include some showroom-worthy features, it must also store all of the necessary tools, supplies, and other objects that typically live in a garage. Custom-fit racks, wall mounts, cabinets, and countertop space will provide a clean, tidy, yet stylish look while also providing you with access to all of the functional things you need.       
Garage Amenities
Beyond just the standard luxury showroom, many luxury custom home designs are coupling the residents' lifestyle with the open floor space located in the garage. Here are a few examples of how you can shape this flexible area towards your own lifestyle:
Fitness:

Homeowners can skip the drive to the local gym by dedicating an area of their home to store their free weights, treadmill, and other exercise equipment. Whether it's a state-of-the-art gym, yoga space, or sauna, fitness rooms are a great activity for families to enjoy together.  

Entertaining

: There's a wide range of fun options for entertaining guests or just for you to enjoy during your own free time. For example, you can turn the lower level of your home into a relaxing theatre room decked out with reclining chairs and couches or you can create an interactive arcade space or even a bar space to hosts your friends for sporting events and poker night.   

Crafts:

For homeowners that are passionate about do-it-yourself projects, the garage can also be a workshop for all of your homemade crafts projects and creative hobbies. Whether it's woodwork, pottery, painting, quilting, or even brewing your own beer, this can be the "his and her" area of your home where you can afford to be a bit messier.    
To speak with Tampa luxury home builders or to schedule a consultation, please submit our contact request form.